We have been filming this week on the 1st set of the BBC Two show "The Dragon's Den". We supplied 5 broadcast HD cameras along with a multiscreen video village for the [...]
Read More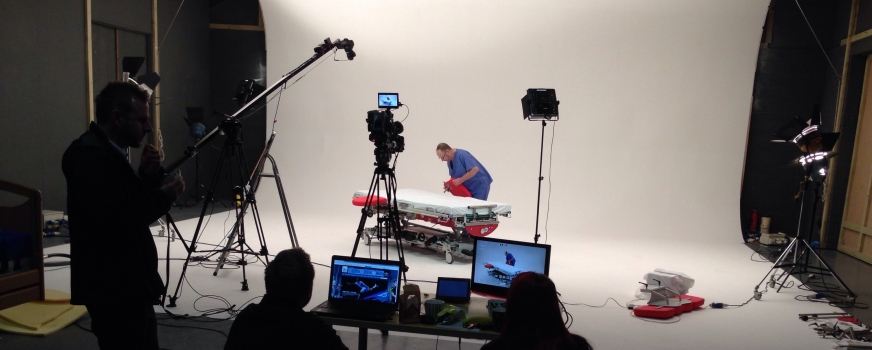 Studio shoot showcasing a new multifunction hospital bed.
Read More
We have recently produced this promo film.
Read More
At the end of 2013 we produced a series of exhibition stand clips for this Worcester based supplier of stage lighting and sound equipment.
Read More
Notice the GoPro Hero 3 on the back of the camera for a behind the scenes film.
Read More
This has to be the future in client remote monitoring. Our cameraman is somewhere under that train. The producer is watching the live pictures on an iPad mini. This is made possible by the [...]
Read More
We have just spend three days filming on a power station. The film will be used as part of their safety induction presentation. In total we recorded 17 pieces to camera which involved moving the [...]
Read More